Disruptive Successor Podcast – Business mentoring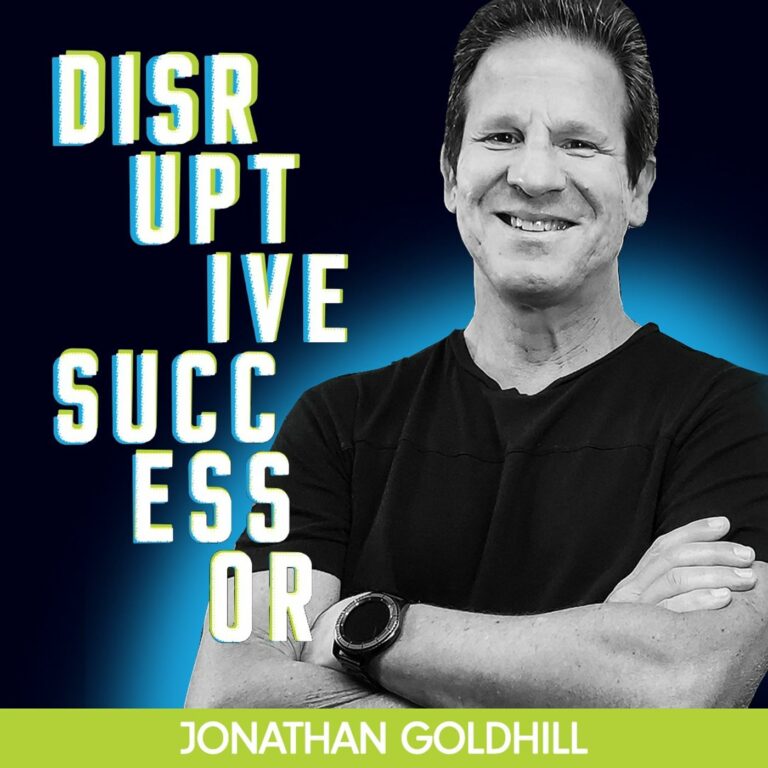 Disruptive Successor Podcast
The Disruptive Successor Show is a podcast for next-generation leaders in family businesses and entrepreneurs who want to disrupt the status quo to grow their business and take it to the next level.
We all know that what got us here isn't going to get us there.
If you are taking control over your family's business or trying to get your business to the next level, you will need inspiration, advice and resources to help you create a massive impact.
Listeners of my show include not only the millennial or Gen Z but also the Baby Boomer and Gen Y. My listeners tend to be involved in these industries: business services, construction, design-build-maintain landscape contracting, food manufacturing, property management, real estate, and technology.
And are interested in issues like business coaching, branding, communication, difficult conversations, disruption, employee ownership, exit planning, financial management, leadership, innovation, intergenerational transfer, marketing, multi-generational family businesses, business operations, process documentation, security, selling, storytelling, succession, visioning, wealth management,
My guests are entrepreneurs, family business advisors, multi-generational and Gen 2 family business leaders, heads of university family business programs, consultants, coaches and firms that serve those who are growth businesses.
Clients of my show typically are running businesses with 10 to 200 employees and $1M to $20M in revenues.
Their concerns include: scaling up, exit planning, succession, leadership development, disruption, business planning, finances, growth planning, transferring generational wealth, transferring control, ownership issues, and more.
The benefits listeners receive are introductions to experts and advisors around the issues of growing and exiting a business, whether it's a family business or entrepreneurial venture. They get a feel for the challenges other business owners and leaders face and how they overcame them. They will hear stories from people and how they came to do their work and why.
My shows feature handpicked guests who engage with me in casual conversations lasting between 30 to 40 minutes. You can expect to be entertained, engaged and may even get takeaways like business tools or ideas for implementation in your business.
I've led entrepreneurial adventures in art, clothing, a holistic health lifestyle magazine and trade show, shoe manufacturing. I've also led several non-profit organizations. I earned an MBA from the University of Southern California in Entrepreneurship.
I've been advising, coaching and consulting family-owned, family-run and entrepreneur-led businesses since 1989. My love for entrepreneurship follows the closure of my family's sizeable multi-generational clothing manufacturing company after eight decades of operation because there were no successors.
After uncovering the code to scale up a family-run business – a playbook and a disruptive successor – I wrote a book called Disruptive Successor: A Guide To Driving Growth in Your Family Business.
My podcast is my effort to bring interested people into the conversation to benefit disruptive successors.
Episode 74 – Talking with Visionary-Abundance-Mindset Genius Entrepreneur Justin Breen about Entrepreneurship
IT'S A GENIUS ENCOUNTER as Jonathan Goldhill welcomes genius entrepreneur, Justin Breen in the Disruptive Successor show. Tune in as Justin shares with Jonathan and the audience his entrepreneurial journey, why taking action is better than overthinking, and his knowledge of Kolbe's assessment.
HIGHLIGHTS
Justin Breen's entrepreneurial journey
The Kolbe index
Taking action overthinking
Business owners VS. true entrepreneurs
Strategic coach program
QUOTES
Justin: "I'm just 100% simplifier, living in my zone of genius and spending time with my family."
Justin: "One of the passages in the book is, meaning is not an idea to be agreed with, it isn't a feeling. It is a feeling you get when you live as a hero on a mission. And it cannot be experienced without taking action and living into a story."
Justin: "It all comes back to taking action over thinkers or under doers. Over-analysis takes away all your energy."
Justin: "You can't learn anything unless you take action. So if I, the way I look at is everything can't be perfect and right, unless you take action to learn what's actually wrong."
Justin: "Business owners care about revenue, office space, employee count, material stuff, I don't care about any of that stuff. true entrepreneur cares about creating purpose, spending time with family or friends, and changing the world."
Connect with Justin and learn more about his work using the links below: 
Do you have the Visionary, Abundance, Investment mindset?
Take the assessment and find out:  https://www.kys.coach/scorecard/ed80742f6e14c22a8884e7829c18fb88/survey
If you enjoyed today's episode, please subscribe, review and share with a friend who would benefit from the message. If you're interested in picking up a copy of Jonathan Goldhill's book, Disruptive Successor, go to the website at www.DisruptiveSuccessor.com.